Loading
Posts Tagged 'gluten gree lasagna'
Jump to Ingredients – Jump to Method – Jump to Printable Version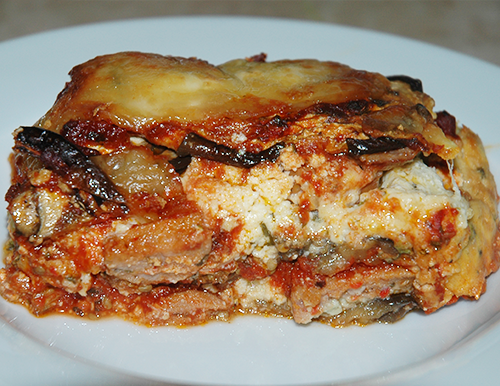 Lately I have been lessening my carbohydrate consumption and this recipe has emerged from this change. Lasagna is one of my favourite comfort foods and it is just so easy to replace the noodles with eggplant, and to be honest, I think I actually prefer it with the eggplant. Not only is it healthier, it has this, gentle sweetness and a light, moist, smooth texture that works so incredibly well with the other ingredients. Do not misunderstand, this recipe is not a "diet recipe". This is a very rich, indulgent, completely wonderful meal, that happens to be pretty, not bad, for you.
This recipe will yield one lasagna that can be sliced into around 12 servings.
Click here for full post.
Wednesday
Jul 10, 2013