Jump to Ingredients – Jump to Method – Jump to Printable Version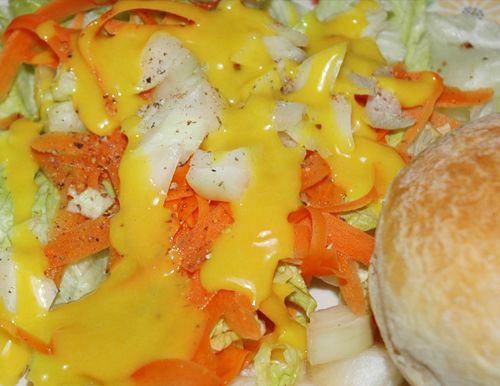 Here is a really simple recipe for one of my favourite kinds of salad dressing. A rich, creamy, sweet, and tangy honey mustard, which is amazing on vegetables and as a dip for chicken tenders takes minutes, or maybe even just seconds to make.
This recipe will yield about one cup of honey mustard dressing. It will last approximately three weeks in the refrigerator and is easily scalable, so you can make as much or as little as you need!
-Ingredients-
1/2 cup Mayonnaise
You can use store bought mayonnaise if you want to, but if you want to go the extra mile why not try to make it yourself? My recipe for mayonnaise can be found here, and this dressing is a perfect application for your fresh mayonnaise! Still, do not feel bad if you just want to use store bought stuff. Tis not a crime! Do whatever makes sense to you. Either way it will taste pretty much the same!
I would also like to mention that there is a variation of this recipe that you may want to try if you would rather not eat mayonnaise. Simply making this exact recipe, free of mayonnaise, still makes a really nice dressing and with far less fat content! It is less creamy, but still tastes pretty darn good. I actually leave the mayonnaise out from time to time just because either way it's a great dressing and I can't always throw caution to the wind. Fat is good and healthy for you. It does not deserve the bad RAP it has, but it is important to watch how much you consume. So if you are making this dressing on a day when you feel you could do with a little less fat in your diet, leave the mayonnaise out.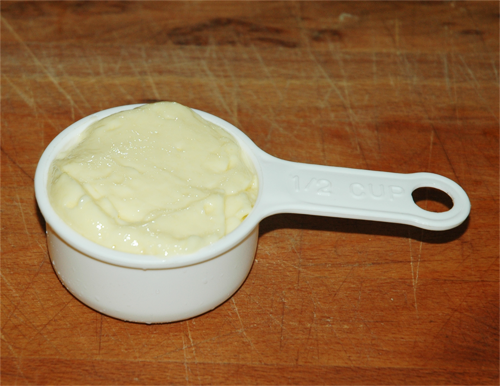 1/4 cup Mustard
You can use any kind of mustard you want! This is a fun recipe because you can make so many variations and customize it to your tastes. Use your favourite mustard, whether it is a yellow, brown, Dijon, hot, smooth, or chunky mustard. Whatever you like! I tend to make one of two versions, I either use Heinz yellow mustard (NOT EVER French's yellow! YUCK!), as I am today, or French's Dijon. Sometimes I will even use both for a nice middle ground between the honey Dijon and regular honey mustard flavours. I love all these variations. So pick your favourite mustard or mustards and mix and match to your hearts content.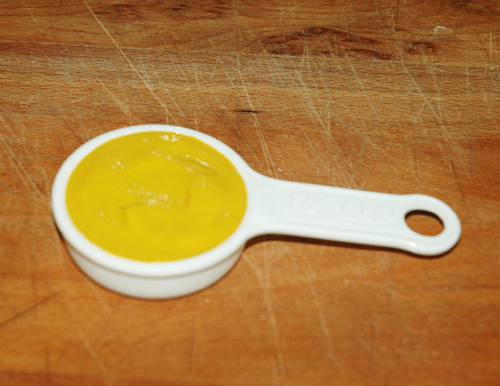 1/4 cup Honey
Use a nice dark, non-solid honey.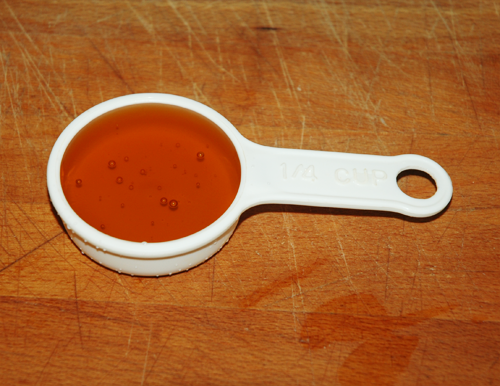 2 teaspoons Lemon Juice (or rice wine vinegar)
If using lemon juice make sure that it is freshly squeezed. Rice wine vinegar is a great alternative. I like them both equally in this recipe. I am using lemon juice this time.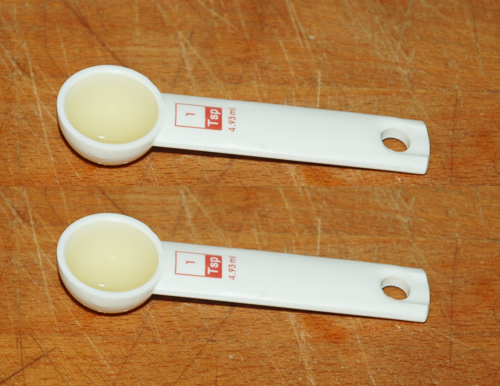 -Method-
Here is the highly complicated, intricate, and delicate process of putting this dressing together.
Dump all ingredients into a bowl.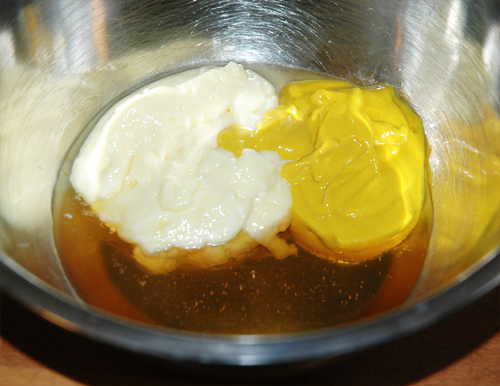 Mix well until well combined and smooth. It is easiest with a whisk.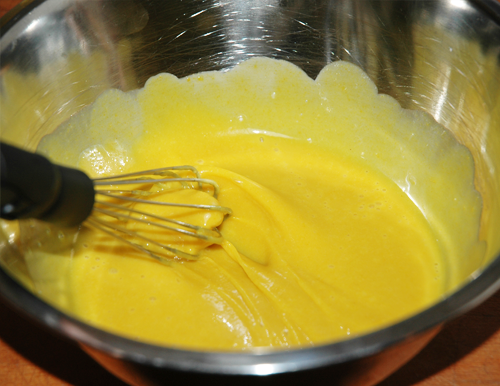 Pour it into a jar or just cover the bowl and store in the refrigerator. Let it chill for at least 2 hours before using. This will allow the flavours to combine and it will also thicken. I like to make it at least a day before I intend to use it.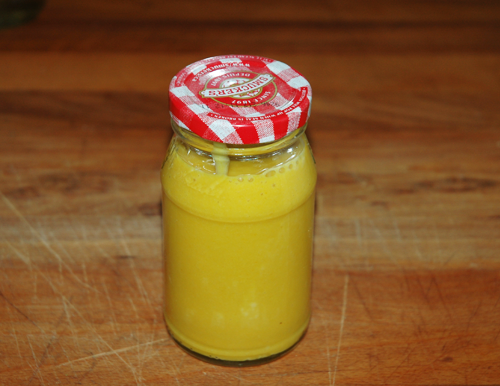 If you make this recipe with fresh mayonnaise it will last about three weeks. That is longer than the approximate week that fresh mayonnaise stays good on its own. The honey acts as a kind of preservative and extends the shelf life. This is the reason for this apparent inconsistency.
If you make this dressing with store bought mayonnaise it will be good for a long time, probably about as long as your mayonnaise and mustard are meant to last, which is usually pretty long with these store bought sauces. If you do make this dressing with store bought mayonnaise and plan on storing it for longer than three weeks, I recommend using rice wine vinegar instead of lemon juice.
-Printable Version-
Honey Mustard Salad Dressing
Ingredients:
1/2 cup Mayonnaise
1/4 cup Mustard
1/4 cup Honey
2 teaspoons Lemon Juice (or rice wine vinegar)
Method:
1. Mix all ingredients until smooth.
2. Refrigerate for at least two hours before serving.