Jump to Ingredients – Jump to Method – Jump to Printable Version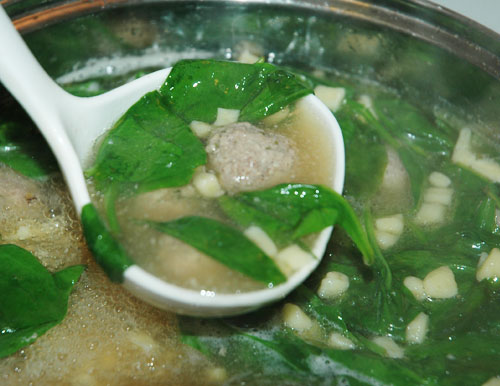 It's a wildly popular item to be served at Italian-American wedding receptions, especially in the North Eastern United States, and most specifically the Pennsylvania/ New Jersey areas. It is most popular in Pittsburgh Pennsylvania where it is almost always fed to a new bride and groom and said to be "energy fortification" to help them through their first night together. How romantic.  So that's why it is called Italian wedding soup, right? Well, no. It is sort of the other way around and became a wedding tradition seemingly because of its name. The name is a mistranslation of "minestra maritata" (married soup). The Italians use this term to describe how well vegetables and grains go together in a soup. It's a good "marriage" of ingredients. In some parts of Italy the traditional soup contains meat and in others it does not. There are no hard rules as to what greens are used and the grains can take the form of a small pasta, long noodles or even beans. The meat in the soup also varies, sometimes being pork, chicken, beef, or more recently meatballs. So Italian wedding soup can take on many different forms, and people from different traditions or who have lived in different parts of the country have different concepts of what Italian wedding soup should be.
This recipe will be dealing with the North Eastern United States concept of the soup. There are many variables and I will be pointing some of them out, but this recipe makes an amazing Italian wedding soup any Italian-American cook would be proud to serve.
Using a few premade ingredients this soup can be prepared in about 20 minutes, or if you want to make it completely from scratch it can take many hours. The choice is yours. It merely depends on the time you are able or willing to spend on making it. This recipe makes approximately 2 liters ( around 6 servings) worth of soup.
-Ingredients-
2 liters (approximately) Chicken Broth
Most recipes call for a light chicken broth, but some use half chicken and half beef broth for a slightly darker, richer broth. This recipe will work perfectly with any combination of broths you choose. You can achieve your broth any way you see fit, but it is important that it tastes nice because it will colour the flavour of the soup. You can use store bought canned or boxed broth, or you can use some combination of water/ bouillon/ broth/ or stock. You can also choose to make it from scratch. Today I am using some reserved broth from a large batch I made a couple days ago (chicken stock recipe HERE). This jar contains about 2 cups of highly condensed broth to which I have added 6 cups of water and salt and pepper until I liked the taste (the fat was not used). Thus, I ended up with 2 liters (quarts) of delicious homemade broth. Also this measurement is only a loose suggestion. Add more or less broth as you desire.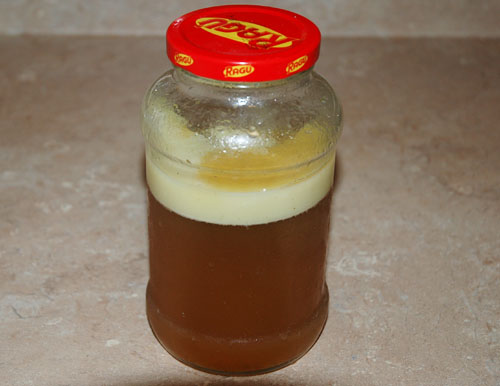 4 packed cups Baby Spinach
Spinach is one of the most popular greens used to make Italian wedding soup. I like to use baby spinach so that is what I call for in this recipe, but feel free to use adult spinach or any other acceptable green. Other options include cabbage, kale, endive, or escarole (escarole is really just another variety of endive). Some Italian-Americans will argue that escarole is the "correct" green to use and actually call the soup "Scarole Soup" I have never tried it with escarole so i cannot comment on the taste, but I'm sure I'll get around to trying it at some point. For now, I stick with spinach. Make sure that you pack the spinach down as you measure it so that you get a lot. It shrinks a lot as it wilts while cooking and you should want a lot of greens in your soup. You can, however use more or less than the recipe calls for according to your taste.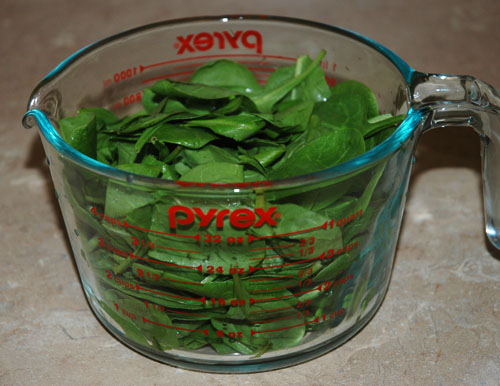 1 cup uncooked Pastina
Pastina means "little pasta". You can use any very small pasta you choose. Some options are ditalini, steline,  anellini, corallini, orzo, mini shells, mini macaroni, or acini de pepe. Acini de pepe is Italian for "peppercorns" and it get its name because it is made of tiny peppercorn sized beads of pasta. It is the one most recognized as belonging in Italian wedding soup, but there is no hard rule. It is the pasta I prefer. I make my own (recipe to come later!), however, and mine (at least this batch) came out to be slightly bigger than proper acini de pepe, and also takes on a slightly more square shape because of the way I cut it. This is ok. I feel it serves its purpose just fine. Also, some recipes use white beans in lieu of pasta. I don't really like the idea, but it is an option.  Use more or less than I call for in the recipe as you see fit.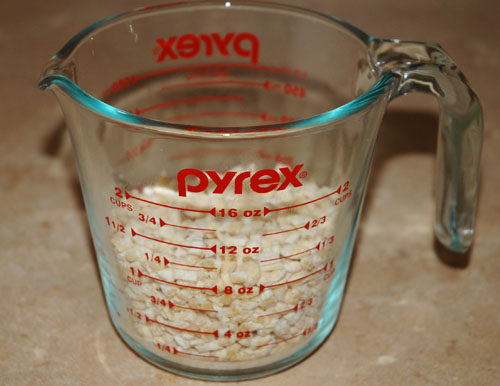 The rest of the ingredients are for the meatballs. This meatball recipe works well with the soup but you may use another recipe if you desire.
1lb Ground Beef
Ground chicken, turkey, lamb, bison, or pork are also often used. Some people prefer a lighter meat and some like the meatballs beefy. It's all personal preference. I like my meatballs to be made of beef or bison to contrast with the lightness of the chicken broth.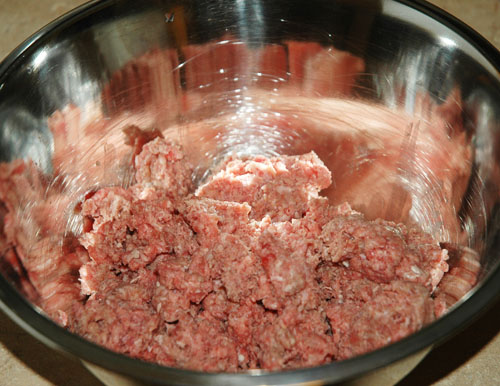 ¼ cup Bread Crumbs
The bread crumbs I used today were a packaged bread crumb and Italian herb mixture. You may use something like this but plain unseasoned bread crumbs are just fine. Also they can be dried or fresh. You can crumble fresh bread very finely and use them if you like. Another option would be cracker crumbs.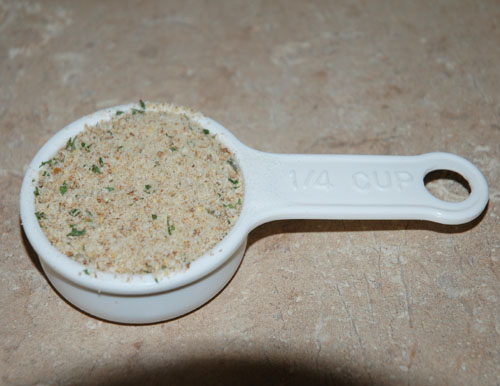 ¼ cup Romano Cheese (or Parmesan Cheese)
If you want to use the best of the best of either of these cheeses look for "Pecorino Romano" or "Parmigiano-Reggiano". These are the traditional versions of these cheeses but you can use any store bought version and it will work. Of the two, I prefer the Romano because it is a bit stronger and saltier and adds more flavour than Parmesan. This ingredient is optional, but recommended.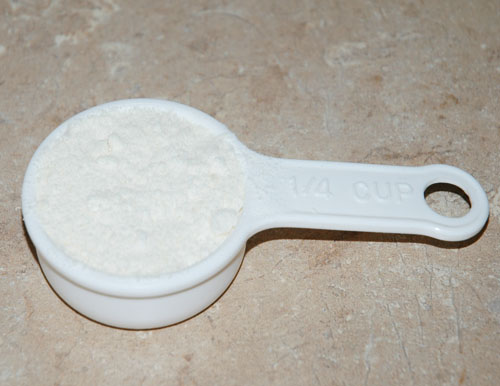 1 Egg
Just one large egg or an approximate equivalent is fine.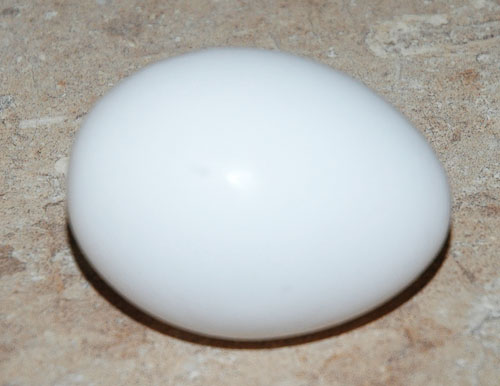 1 teaspoon Minced Garlic
About one clove of fresh garlic, crushed, is perfect. I admit, I used jarred, pre-minced garlic. Either way you go is fine. If you don't like garlic you can omit it.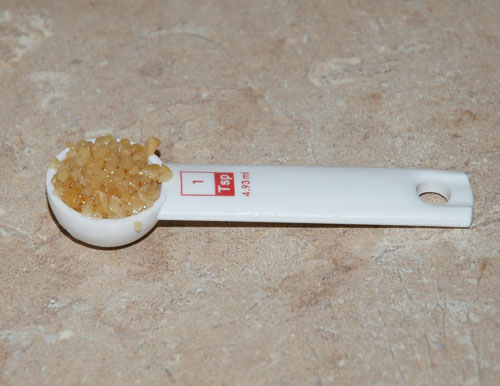 1 tablespoon Parsley
Fresh and finely chopped parsley is great. Dried is great too. I'm using dried. Add more or less as you please.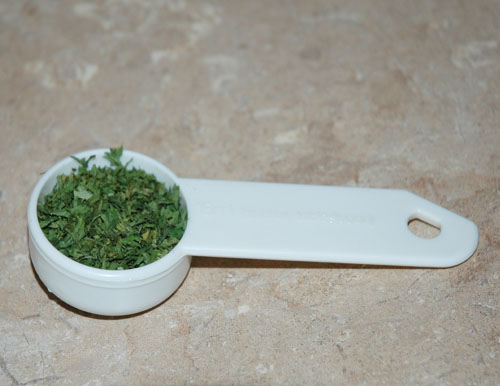 2 tablespoons Milk (or Cream)
It mostly just aids in the texture of the meatballs making them softer. If Cream is added the fat will add a little flavour. This ingredient is completely optional.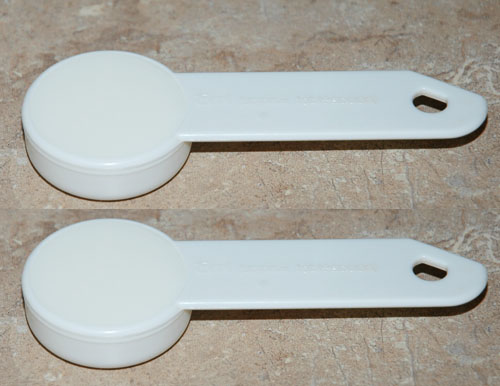 Salt to taste
I recommend starting with about half a teaspoon and adding a bit more if you feel it needs it. To test for flavour, cook a small bit of the meat mixture and taste it.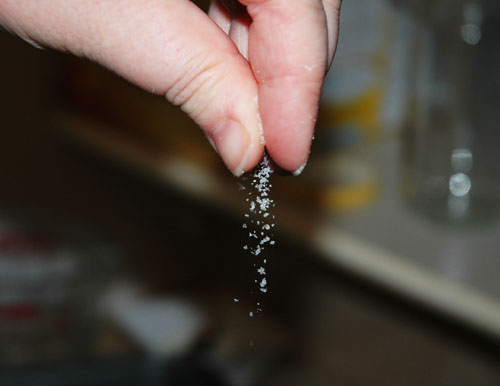 Black Pepper to taste
The amount you use it totally optional, or you can even omit it. I suggest starting with about a quarter of a teaspoon and going from there. Also, Using freshly cracked black pepper is best. The oil in the peppercorns is what holds the flavour. When pepper is stored pre-cracked or in powder form the oils dissipate and the flavour is lost. You are left with heat, but little flavour. So for the full black pepper punch, always crack (or grind) it as you use it.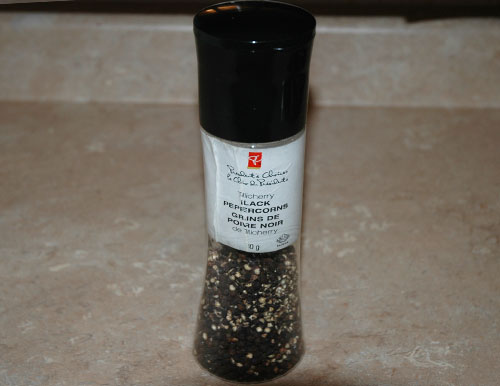 -Method-
Prepare your broth in a 2 liter (or bigger) sauce-pot. Season it with salt and pepper if needed until it tastes the way you like it. Allow it to slowly come to a very low simmer over medium to medium-low heat while you prepare the other ingredients. (The white stuff in the picture is little bits of chicken fat. I eventually skimmed them out.)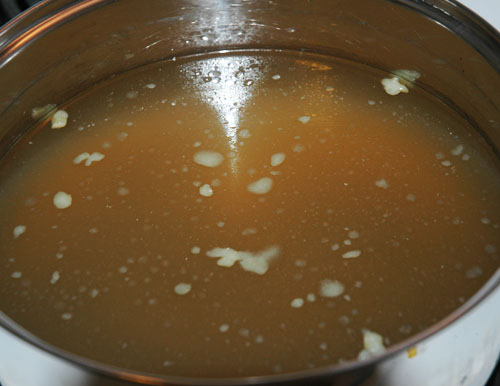 Prepare the meatballs. To the 1 pound of Ground Beef add ¼ cup Bread Crumbs, ¼ cup Romano Cheese, 1 Egg, 1 teaspoon Minced Garlic, 1 tablespoon Parsley, 2 tablespoons Milk, and Salt and Black Pepper to taste.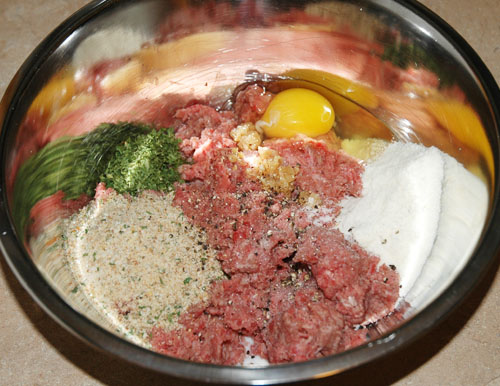 Mix well.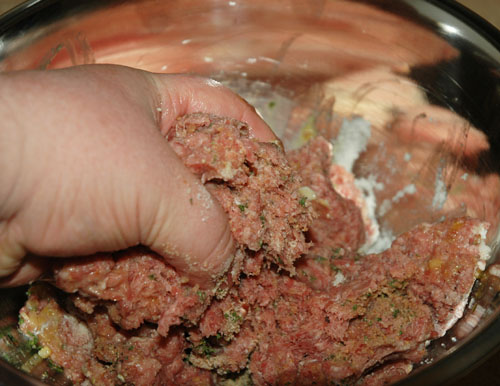 Roll the meat mixture into very small balls. I used a slightly heaping teaspoon worth of meat to make these meatballs and they were just the right size, but you may vary the size as you want to.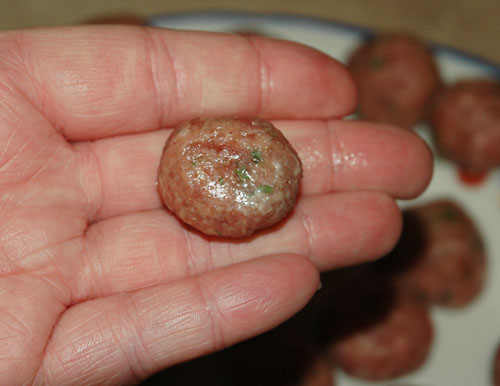 You may now choose to saute or bake the meat balls a little before adding them to the broth. This will render some of the fat so that it doesn't end up in the broth. I just add them to the broth raw. However you choose to do it is ok. If using a low fat meat like chicken, turkey, or bison, there usually isn't much fat added to the broth and therefor there is no need to take extra steps. When using Ground Beef I just skim off any fat that floats to the top once the meatballs are done cooking. What ever method you choose, bring the broth up to a gentle boil when you are ready to add the meatballs.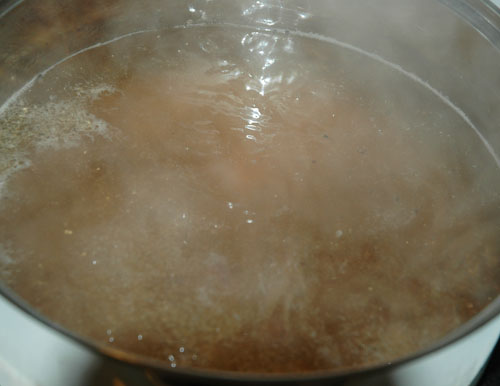 Add the meatballs to the broth.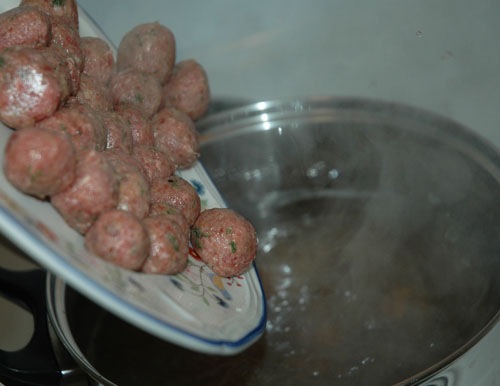 The meatballs will take 10 to 15 minutes to cook all the way through. While they cook, Bring another pot of water to a boil and cook the 1 cup of Pastina until done.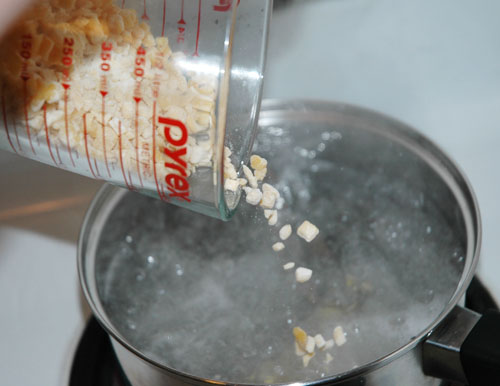 Drain the Pastina and add to the broth.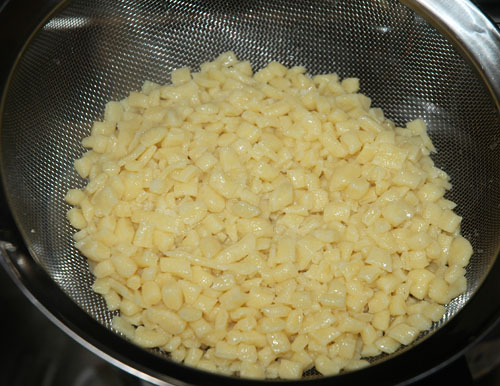 Next, add the 4 cups of Baby Spinach to the Broth. (be sure it is clean)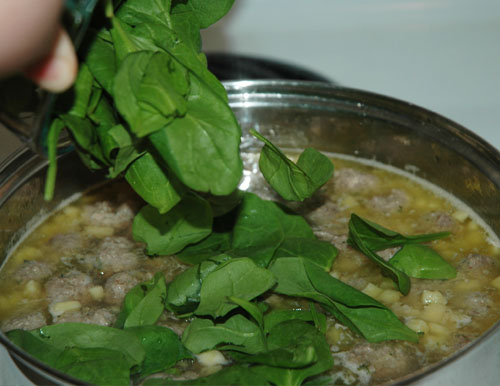 Push the greens down into the simmering broth. As soon as the greens wilt (only takes a few seconds) the soup is done.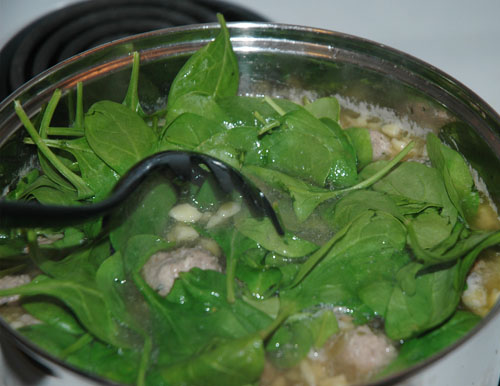 Ladle into a bowl and if desired, sprinkle with Romano Cheese. Garlic bread (recipe to come) goes wonderfully with this soup.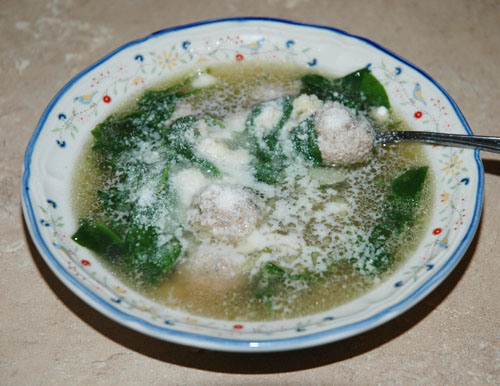 Buon appetito!
ITALIAN WEDDING SOUP
Ingredients:
2 liters Chicken Broth
4 packed cups Baby Spinach
1 cup uncooked Pastina
1lb Ground Beef
¼ cup Bread Crumbs
¼ cup Romano Cheese (or Parmesan Cheese)
1 Egg
1 teaspoon Minced Garlic
1 tablespoon Parsley
2 tablespoons Milk (or Cream)
Salt to taste
Black Pepper to taste
Method:
1. Add 2 liters of Chicken Broth into a large sauce pot and set the heat to medium to medium low so that it can gently come to a low simmer while you prepare the meatballs.
2. To prepare the meatballs mix together the 1lb Ground Beef, ¼ cup Bread Crumbs, ¼ cup Romano Cheese, 1 Egg, 1 teaspoon Minced Garlic, 1 tablespoon Parsley, 2 tablespoons Milk, Salt to taste, and Black Pepper to taste.
3. Roll the meat mixture into tiny meatballs using about one heaping teaspoon per meatball.
4. Bring the broth up to a gentle boil and add the meatballs to the broth. They will take 10 to 15 minutes to cook through.
5. While the meatballs cook, bring a seperate pot of water to a rolling boil and add in the 1 cup uncooked Pastina. Cook until done and drain.
6. Add cooked and drained Pastina to the broth.
7. Add the 4 Cups of Baby Spinach to the broth and push down into the lightly boiling soup, until it wilts. It should only take a few seconds.
8. Serve in bowls with Romano Cheese sprinkled on top and Garlic bread.