Jump to Ingredients – Jump to Method – Jump to Printable Version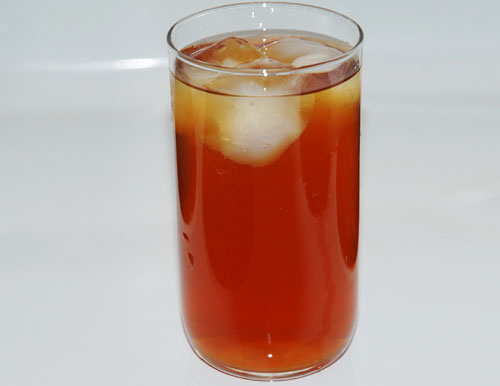 Iced tea is such a light and refreshing beverage it amazes me that so few people know about it. I spent my young childhood in the south of the USA where it was usually referred to as "sweet tea" and generally contained a bit more sugar than other versions of iced tea. After living in the North East of the United States for most of my life I became accustomed to referring to it as "iced tea" and usually having the option between unsweetened and sweetened. Now that I live in Canada, while it is not completely unheard of, I am surprised to find it fairly difficult to find in any form other than super sweet bottled varieties. It is not common in restaurants and is rarely prepared and served in homes. Some people who I have met here have never even heard of iced tea. This is surprising to me since it is so easy to prepare, as well as being a very low cost and healthy alternative to soft drinks. I've even managed to wean my caffeine addicted husband off of daily Dr Pepper consumption by replacing it with iced tea. Being tea, it contains enough caffeine to satisfy that desire, and is refreshing while not being made mostly of sugar like most sodas and juices.
If you are someone who buys iced tea mixes then I urge you to reconsider this behavior. Making fresh iced tea is not difficult or time consuming and the end result is more delicious and good for you! Also by making it yourself you have control over the amount of sugar you consume.
This recipe yields two liters (quarts) of iced tea. (about 6 servings)
-Ingredients-
2 liters (quarts) Water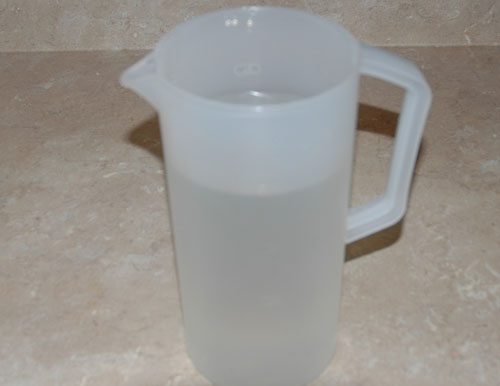 4 Tea Bags
Any kind of black tea that you like will work (Green tea can also be made into iced tea but the recipe is slightly different). I like to use Red Rose tea bags. Also, I will mention that most iced tea recipes call for 5 to 8 bags for this amount of water. I used to use 7, but after experimenting a lot I have found that 4 tea bags is really all you need and the result is no less flavourful than if you used more tea bags.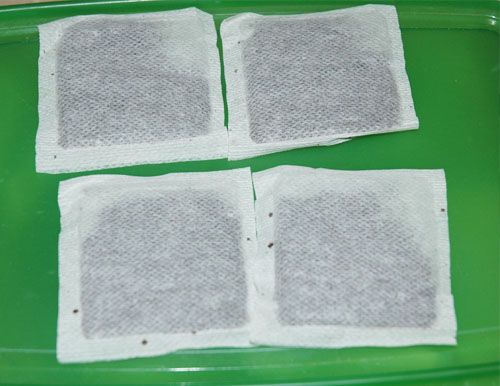 That is really all you need to make iced tea. If you want to enhance the tea the next two ingredients may be used either together or one may be omitted.
½ cup Sugar
Obviously you may use less sugar to suite your taste, but I listed half a cup because this is the most that I would consider adding to the tea. Using this much sugar will result in southern style "sweet tea". I personally like to use this much sugar when I am adding lemon juice to my tea. It makes the iced tea very lemon-aidy. When not adding lemon to the tea I usually add only a quarter cup of sugar. All of this is to taste so experiment to find the combination that you like best.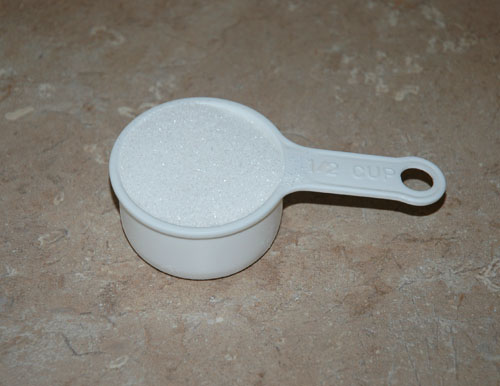 3 tablespoons Lemon Juice
Again this ingredient is to taste. 3 tablespoons will give the tea a nice lemony tang, but will not be too strong. If you aren't sure how much lemon you will like in the tea start with one tablespoon. A small amount of lemon juice imparts a lot of flavour so don't add too much at first. I strongly recommend using freshly squeezed lemon juice.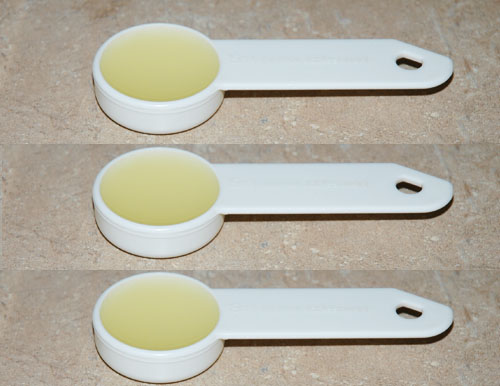 -Method-
Pour 2 liters of water into a large pot an bring to a boil.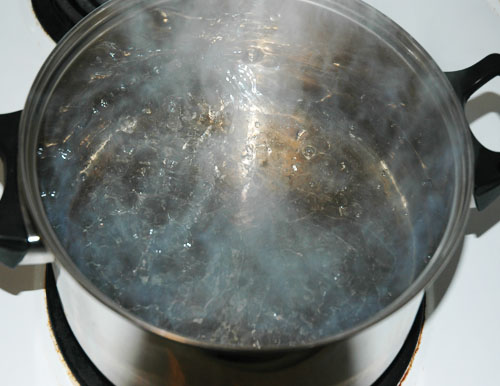 Take the pot off of the heat and as soon as the water stops boiling add the 4 tea bags to the water. Allow the tea to steep for about 20 minutes. (No need to time this perfectly. Sometimes I forget about it and leave it for a full half hour or even longer at times. It always turns out just fine.)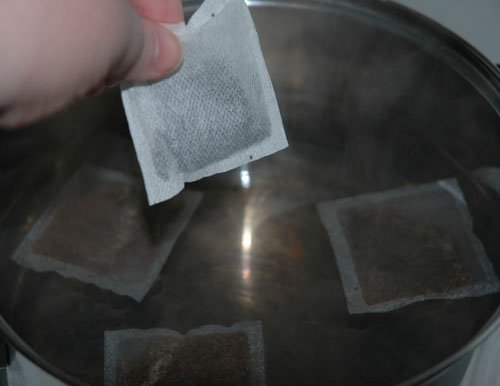 If you are going to add sugar and/or lemon juice, pour it into the pitcher before adding the warm, freshly brewed tea. This way, instead of stirring with a spoon to incorporate the sugar you can just add a little tea and swirl it for a few seconds to mix it all together. Otherwise you can simply use a spoon and stir, but this way you don't have to bother with a utensil.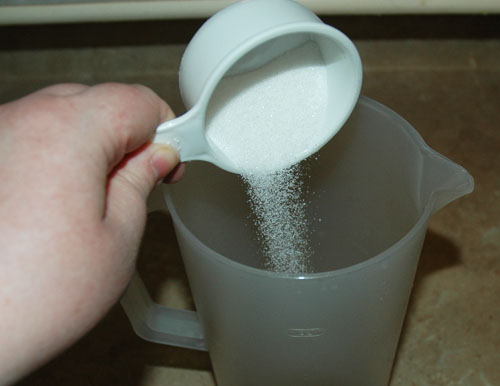 Add the tea to the pitcher and if using other ingredients mix it all together well.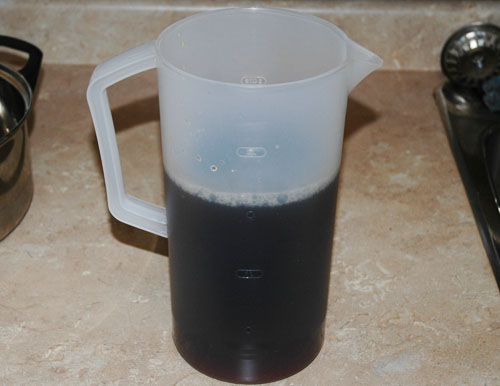 The water will have gone down a bit due to evaporation so add enough water to bring it back to 2 liters.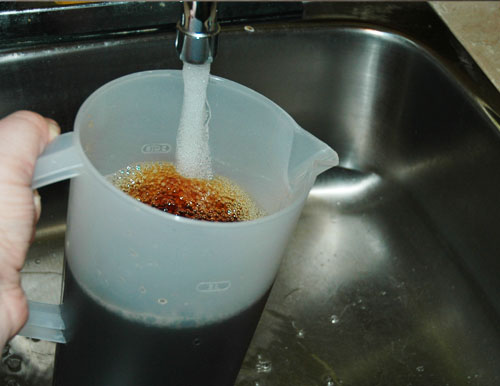 Now put the pitcher into the refrigerator and allow it to chill for a few hours. When ready to serve pour into a glass with ice in it.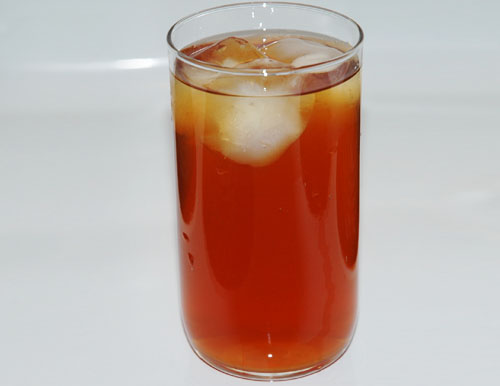 I have never had a batch of tea last for more than 2 days, but I would imagine that it would stay good for a long time. For now I'll recommend keeping it for up to a week just to be safe.
-Printable Version-
ICED TEA
Ingredients:
2 liters Water
4 Tea Bags (black tea)
OPTIONAL:
½ cup Sugar (or less)
3 tablespoons Lemon Juice (or more or less to taste)
Method:
1. Bring 2 liters of water to a boil in a large pot.
2. Once the water boils take it off of the heat and add 4 tea bags.
3. Allow the tea to steep for about 20 minutes.
4. Remove the teabags and pour into a pitcher and if desired add sugar and/or lemon juice.
5. If the water has been greatly reduced add enough to bring the tea up to 2 liters.
6. Chill the tea in the refrigerator for a few hours.
7. Serve in a glass with ice.