Loading
Posts Tagged 'honey dijon honey Dijon salad dressing'
Jump to Ingredients – Jump to Method – Jump to Printable Version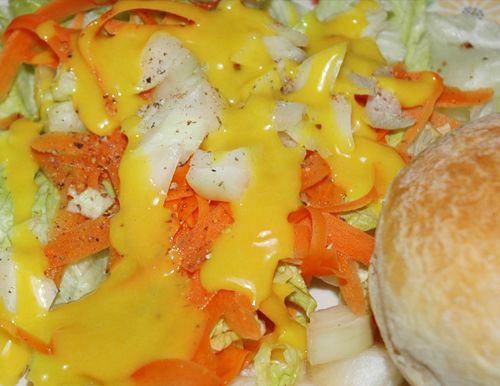 Here is a really simple recipe for one of my favourite kinds of salad dressing. A rich, creamy, sweet, and tangy honey mustard, which is amazing on vegetables and as a dip for chicken tenders takes minutes, or maybe even just seconds to make.
This recipe will yield about one cup of honey mustard dressing. It will last approximately three weeks in the refrigerator and is easily scalable, so you can make as much or as little as you need!
Click here for full post.
Wednesday
Oct 17, 2012