Loading
Jump to Ingredients – Jump to Method – Jump to Printable Version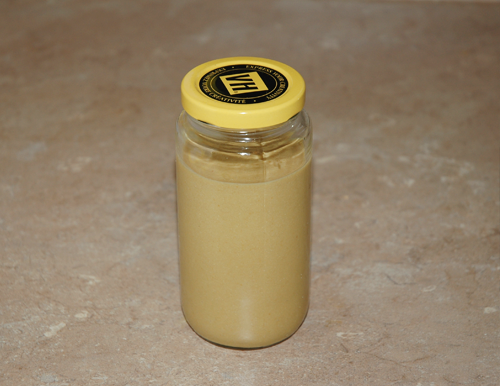 To make hummus, you need tahini. Well, some people make hummus without tahini, but I think that hummus without tahini shouldn't be called hummus, just mashed chick peas. Tahini is the secret ingredient that gives hummus its gloriously nutty undertones. Tahini is often sold in stores, but it is not available everywhere, so if you do want to make your own hummus and saw tahini as an ingredient you may think that you have run into a brick wall. Have no fear! If you cannot find it or if you have no clue what it is, you can make it yourself with this incredibly easy recipe.
Tahini has many other uses. It is used in various Indian recipes and even as a salad dressing. So far, the only use that I have for it is hummus, but this may change. I make a big batch because it lasts for a good amount of time in the refrigerator and I make a lot of hummus. This recipe is not an exact science. You can make as much or as little as you want, though, if using the blender technique, as I do, the more you make at a time, the easier it is to make the blender to what it needs to do. You can make this with a pestle and mortar if you prefer, but that would require a lot of elbow grease. This would allow you to make a much smaller amount, however, so just do this however you want! It is a very simple process.
This recipe will yield about two cups of glorious tahini.
Click here for full post.
Tuesday
Oct 30, 2012