Loading
Posts Tagged 'how to make chicken parmesan'
Jump to Ingredients – Jump to Method – Jump to Printable Version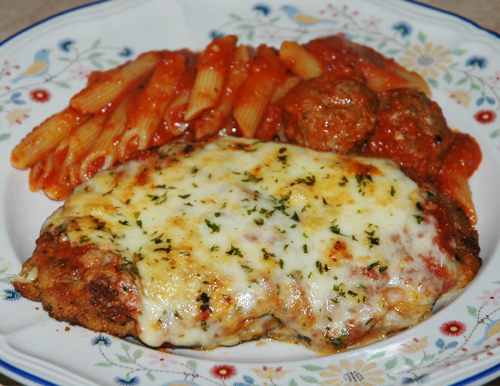 Who doesn't love Chicken Parmesan? Well, besides vegetarians, whom we can only pity. Chicken Parmesan is one of the most popular Italian cuisine inspired dishes in the world. It is so easy to make and so popular, it is pretty much a guaranteed hit no matter the occasion. It is a nice and easy meal to prepare just for yourself or immediate family, and is a quick, easy and beautiful dish appropriate for even the fanciest dinner parties.
This recipe is designed for two large chicken breast. If you are using smaller breasts, or more or less, you can easily adjust the recipe accordingly.
Click here for full post.
Saturday
Oct 20, 2012